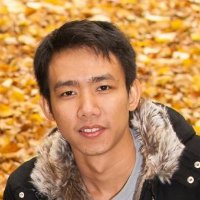 I'm Thanh Huynh. I'm creator of AskTester and I'm here to help you do better testing (Know more about me here)
How can I help you do better testing?
#1: Ask Me
Want to learn thing fast? Start asking questions.
Have you ever wondered why kids learn things so far? Well, it's because they ask questions all the time. I believe that testers should do exactly the same way the kids to learn testing. The more you ask, the more you know.
Don't worry! You are safe to ask here at AskTester because I believe there's no such thing as stupid question.
"The only stupid question is the question that is never asked" – Ramon Bautista
Have a question? Ask now (100% questions answered. I love good questions)
#2: Free e-mail courses
Want to learn software testing but can't afford costly online courses or don't have a lot of time?
Check out my email courses. Don't worry…it's free.
>>Design Effective Test Case in 5 Days!
#3: I Share My Personal Experience in Software Testing via Blog Posts
I have around 10 years of experience in software testing. Well, let's say I'm a senior, but I'm far from being an expert. However, I don't want to wait until I become an expert to share my experience because I may wait …forever. I decided to share it right now with you.
Beginners things:
>>New Testers: Stop Worrying About These Things…and You'll be Fine
>>5 Misperceptions in Software Testing
Career guide:
>>How to Become a Software Tester: A Complete Guide
>>100+ testing interview questions and answers to get hired
>>How to earn extra money as freelance tester on uTest
Enrich your testing knowledge:
>>My Best Online Resources to Learn Software Testing
>>3 Simple Reasons Why Your Bug Report Sucks (And How to Fix It)
Humor:
I love testing and I love humor too. Some of humor and jokes I've collected:
>>Software Testing Humor and Jokes that Brighten Your Day – Part 1
>>Software Testing Humor and Jokes that Brighten Your Day – Part 2
Guest Interview:
It would be boring if I blog alone. Occasionally, I do networking with other experts around the world and they are generously to share their stories and experience via our short interview with AskTester. Some of our great interview so far:
>>Interview with Pradeep Soundararajan – An Expert in Software Testing, Founder of Moolya and Appachhi, India
>>Interview with Augusto Evangelisti – A True Believer in Delivering Software that Matters
Free Resources:
Exclusive access to free software testing templates, guides, checklists, tools, e-Books. . .and more!
Thank You!
If you are reading this, you probably like what I'm sharing so far. I appreciate your effort and time spent on my website.
If you have friend or know someone may benefit from this site, feel free to spread the word by sharing this.
I love reading emails, so just drop me an email if you have a question to ask, a story to tell, an experience to share or simply want to say "Hi!". I'll try my best to respond all emails from you. My email: thanh[at]asktester[dot]com.
Alright, enough hype. Let's rock!!!
Subscribe to my mailing list