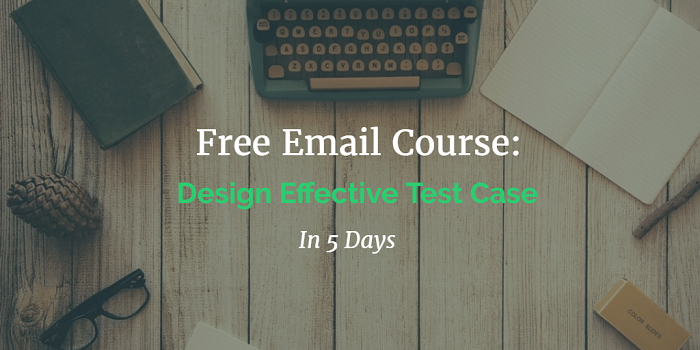 Hi friends,
So, in last 5 days you enrolled and learned my 5-day mini course to learn test case design. I hope you enjoyed it and learned a thing or two.
…But we are not done yet.
Software testing is a big subject and of course, my mini-course is just a tip of the iceberg. If you are serious and would like to pursue software testing as your career path, you need to move forward. You need to keep learning and enriching your skills.
In an effort to help you take your testing knowledge to the next level, I recommend these 3 courses on Udemy so that you can enroll and start learning. These are the most-rated and most enrolled courses, so you can't be wrong with them:
Software Testing: The Best Guide To Get A Job in Technology
Description: This course will help you learn software testing and quickly land a job in a technology company without any coding knowledge or experience
Rated: 4.6/5
Students enrolled: 1,472 students
>>Take this course for $15 (75% discount)<<
ISTQB Foundation Certification
Description: An online course to be an ISTQB certified tester & Learn Software testing basics in 1 day by an ISTQB training provider
Rated: 4.3/5
Students enrolled: 8,085 students
>Take this course for $15 (89% discount)<<
Selenium WebDriver With Java – Novice To Ninja + Interview
Description: If you are familiar with manual testing and want to expand your knowledge to test automation (Selenium), this course is for you.
Rated: 4.6/5
Students enrolled: 18,044 students
>>Take this course for $15 (with 92% discount)<<
(Discount will end soon, so take action now!)
That's it and enjoy your learning.
————————————————————————————————————-
Like what you have learned? Subscribe to get updated on future courses.