Hi there,
Thanks for visiting my site and reading my first post.
Who I am and why I blog?
I'm Thanh. I'm living in Ho Chi Minh City, Vietnam-a crowded but charming city
This is me 😀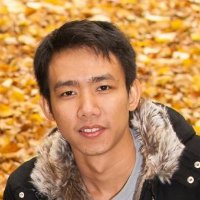 I'm owner of AskTester and also a tester (you can read more about me here). I care about how to do better testing and how to help other testers do better testing too. I love reading blogs especially blogs about software testing and I've learned so many things from reading them. That means I've GOT a lot and now it's time to GIVE. That's why I build this site, start blogging and share my experience.
To me: "Experience is to give not to keep"
What I blog about?
I'll blog everything about software testing or anything relates to software testing. This may include experiences, practices, thoughts, perception, tutorials, conceptions, humor stories, reviews, etc.
While most of the contents is original content (it means it's written by me), some of contents I'll share from someone's blog because the topics may be too good to be re-written. Of course, I'll credit the post to original source/writer. I fully respect that.
How long is my article?
It depends on the topic. However, I'll try to keep my post is long enough to have the content-rich but short enough to keep you interested in and save your time.
I need your feedback
Feedback is so important in blogging. I feel bad when you read the blog and leave without a trace. If my post sucks, just tell it sucks and why it sucks. You like my post, tell me you like and what and how you like it. If there's anything need to be improve, just feel free to give your suggestion. I appreciate all your feedbacks
Just add your comments or send me emails.
Again, I welcome all kind of feedbacks.
Sharing…
If you see the post is helpful, please share it around to your friends who may see it helpful as well.
Alright, this is enough for first blog.
Thanks again and…let's go!!!