Certification is not something new.
Actually, in some professions such as Accounting, IT, Project management, certification plays a huge role in career advancement. Getting certification in those professions seems to be widely accepted. However, when it comes to software testing certification, I have been observing mixed reactions and the debates keep going on and on.
Sometimes I just don't get it. I see some people saying bad things about testing certification and trying to stay away from it like a plague. Of course, at the same time, I also see people appraising certification and recommending it unconditionally.
What's wrong with software testing certification? Is it worth your time and money? What's its true value? How to get the certification the right way? In today post, I'll give my opinion about the software testing certification and let you decide if you want to become a certified tester or not.
What is a certification?
Here's the definition of "certification":
Certification refers to the confirmation of certain characteristics of an object, person, or organization. This confirmation is often, but not always, provided by some form of external review, education, assessment, or audit. Accreditation is a specific organization's process of certification. According to the National Council on Measurement in Education, a certification test is a credentialing test used to determine whether individuals are knowledgeable enough in a given occupational area to be labeled "competent to practice" in that area.
It's clear enough. Certification is confirmation of certain characteristics accredited to a person and provided by another trusted organization. It's similar to a driver's license, once you are licensed; people know that you already got the needed training and know how to drive a car.
There are three types of certifications: corporate certification, product-specific certification, and professional certification. Professional certification is the most popular and widely used.
Btw, here are 15-top pay certifications in 2017:
1. Certified in Risk and Information Systems Control (CRISC)
2. Certified Information Security Manager (CISM)
3. AWS Certified Solutions Architect – Associate
4. Certified Information Systems Security Professional (CISSP)
5. Project Management Professional (PMP®)
6. Certified Information Systems Auditor (CISA)
7. Citrix Certified Professional – Virtualization (CCP-V)
8. ITIL® v3 Foundation
9. VMware Certified Professional 5 – Data Center Virtualization (VCP5-DCV)
10. Citrix Certified Associate – Networking (CCA-N)
11. Microsoft Certified Solutions Expert (MCSE) – Server Infrastructure
12. Microsoft Certified Solutions Associate (MCSA) – Windows Server 2008
13. Citrix Certified Associate – Virtualization (CCA-V)
14. Cisco Certified Networking Professional (CCNP) Routing & Switching
15. Microsoft Certified Solutions Associate (MCSA) – Windows Server 2012
(Source: https://www.globalknowledge.com/us-en/content/articles/top-paying-certifications/)
(Note: Later in this post, by "certification", I refer to "software testing certification" specifically)
What's the benefit of a certification?
Certification itself has some benefits:
#1 – Provide an objective confirmation of competence
Let's take a look at this discussion
Me: I can do this job. I'm very good at project management. I have done it for 10 years
Employer: Does anyone else know that or confirm that?
Me: Ah, ok, my mom, my close friends know me and can confirm that…oh, btw, my wife too
Employer: No, I mean someone who I can recognize that confirm that?
Me: ah, ok. I'm holding a PMP certification.
Employer: Now I got it.
That's how a certification speaks itself. It provides an objective confirmation of your competence, knowledge, and skills.
#2 – Provide a common knowledge base
While certification is notorious for its theoretical body of knowledge, certification can provide a holder a common knowledge base. It provides a foundation and set of terms and languages you need to get started. If you are in a group of certified testers, it's very easy for you to understand the terms and languages people used. It can also help you avoid the misunderstanding in communication.
For example: If you are an ISTQB certified tester, you should know what people mean when they say terms like "decision coverage", "statement coverage", "BVT", "boundary analysis", etc
(It's okay if you don't know those terms :-))
#3 – Get a competitive edge over your non-certified
It's interesting that some companies use certification as a requirement for promotion or uses it as an incentive to give a bonus to employees. I won't discuss if this is a good thing or not in this post. I'm just trying to say is that certification may give you a competitive edge over non-certified colleagues and help you get your advancement in your career path. Of course, there are factors that may affect your career advancement, but having a certification is one of them.
#4 – Branding
When it comes to branding, certification is definitely a big plus.
If you are just like me, you are often impressed by CV or online profile including relevant certifications.
It's the first impression. It can be right or wrong, but it gives a good impression about this profile. So, taking advantage of certification as a branding tool is not a bad idea at all.
#5 – Shortcut your learning
If you are new in software testing or you are planning to switch to software testing, taking a certification may help shortcut your learning.
Don't get me wrong. I believe in hard-working or hands-on experience. However, having a certification can really be helpful for those who are new in their career or doesn't have a lot of time taking a full-time course. They may learn by themselves and take the certification exam. Once they are certified, they not only become a certified tester but also have the good ground work to get started.
So, it looks like software testing certification is a perfect choice and it will not harm us at all.
Sadly, it's not true.
Certification has its own problems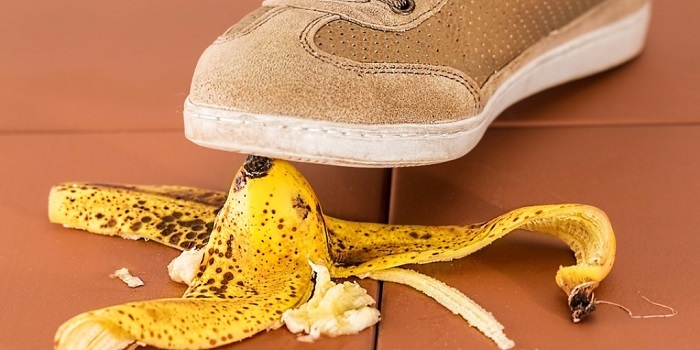 #1 – The cost
In general, certification is not free. People have to spend time and money to learn and get certified.
It's hard to say if it's cheap or expensive to be certified. More often, it depends on where you live and your financial status, but the cost is also considerable.
#2 – The theoretical body of knowledge
Certification is notorious for its theoretical knowledge…and it is. The exam is considered weak with multiple choice questions and in many cases, you can pass the exam if you have a good memory than your knowledge.
#3 – Misuse
Even though this is not the problem of certification itself, it's worth mentioning that certification is often misused by people.
Some organizations use certification as an incentive to motivate employees or use it as a requirement to get promoted. While it sounds like a good idea to motivate employees like that, it also creates a situation where employees try to get certification and get promoted without valuing the value of certification.
Also, some people just go for certification because of its sake. Here's what they think:
Certification [x] is hot right now. I need to go after it
My friend is certified now. I need to get certified too.
As a result, the software testing industry is full of certified testers without having any sense of knowledge or not knowing why they need it in the first place.
#4 – The illusion
While I don't have any problem with certification itself, I observe a problem with certification people often fall into this trap and it bothers me.
Many certified testers assume and consider the knowledge they learn from certification program is "standard". By "standard", they mean what they know is right, the practices they learn are the best practices and everything else is non-standard and wrong.
What's worse than a non-certified tester? Well, a certified tester thinks his testing knowledge is the standard and discards everything else.
The problem here is that these certified testers are removing themselves from learning new things, new practices that could help them enrich and diversify their knowledge. In continuous changing industry like software testing, it's an end-game for them.
When it's a good idea to get a certification?
Based on what I've just shared about the good the bad of certification, I do recommend certification for those who are very new in software testing or planning to switch their career into software testing. Certification is good at this time because:
You will quickly learn the fundamentals of software testing
You will know the software testing languages that people use
You have something to tell in your resume
You show that you are serious in software testing and put yourself in position to learn new things and get hands-on experience
If you are living in countries where most of the employers require certification to get hired, you can go for it. This doesn't sound like a legit advice, but there's nothing you can do at this point. If you don't get hired, you won't have any chance to learn new things and improve your testing knowledge.
When it's NOT a good idea to obtain certification?
It's not a good idea to get certification if you are an experienced tester with many years of experience under your belt. Getting certification does not change you anything. It's fine if you want to decorate your resume a little bit, but to me, it doesn't help much. You would rather spend time on something that can help you do your current job better or bring your job to next level.
It's also not a good idea to obtain certification if you have no idea what it can do for you or do you really need it or not.
Now if you want to become a certified tester, my friend Prashant shared an excellent post to help you prepare and pass ISQTB exam. Go ahead and read it:
11 Tips to prepare and pass ISTQB Foundation Level certification Exam (CTFL) with ease
Final thought
"Certified or not certified? It's not an easy question to answer, but it's not something impossible.
If you see the need of certification, go for it. Don't be over-thinking. Earn the certification, embrace the new knowledge and keep learning. You won't be just another certified tester!
[UPDATED]: Almost at the same time I published this post, Huib Schoots (one of the big names in software testing industry) shared a post on his blog in which he shared his view on testing certification. Even though most (if not all) of his ideas are against certification and are not aligned well with my whole point of this post, I'm happy to share the link to his post and recommend you to have a read too. It's good to see things from different angles. Here's the post: http://www.huibschoots.nl/wordpress/?p=2604