Hey testers,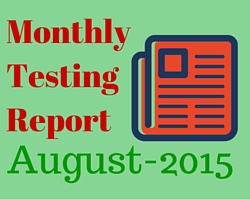 Time flies!
It's been almost a month since my last July report and now is a good time for August report
Alright, let's grab a cup of coffee and here we go!
Let's check out some Takeaways:
Tea-time with Testers Magazine:
Some highlights in this issue:
Over a cup of tea with Dr.Cem Kaner
Test and Testing with Jerry Weinberg
A new level of Testing
Leading beyond Scramble
Meeting the Fundamental Challenges of Data Warehouse Testing: Part 1
Notes on Test Automation: Test Encapsulation
The Power of Geometry in Testing
Decision Driven Test Management: 6 tips to improve the value of your testing
Professional Tester Magazine:
Some key highlights for Professional Tester – Issue#33 in August:
How to create GUI test framework
Take a step back – Entry & Exit criteria
Managing resources and continuous testing in a Java migration project
How to achieve requirements testability
Testing Talk (Vanessa Howard talks to Anthony Vallone who is a Google software engineer)
Better Software Magazine
There are many interesting articles in this issue:
Do You Give Your Manager What She Wants or What She Need
Interview wih Expert (Jeff Patton)
Incorporating User Experience Into Early Agile Cycles
Understanding Test Automation Patterns
Moving Beyond DevOps Hype
Six Ways to Use Business Analyst Superpowers in Agile
FAQ: Does Anyone Really Do All That Is Recommended by the ISTQB Tester Certifications?
Does Your Code Suffer From Broken Windows?
Testing Trapeze Magazine:
Some highlights in this issue:
What does testing look like without test cases?
Testing Technical Skills: Beyond Automation
Testing vs Checking Applied
Testing Utopia: A Desirable place Where There Is an Ideal or Near Perfect Realm
Turn Up the Good: A Tester Meets Mob Programming
Hot topics and discussions:
Let's go back to a very basic question yet tough in software testing:
"What are your testing goals and objectives?" – From LinkedIn
How do you know the difference between a 'tester's defect' and a 'real world defect'? – From LinkedIn
Have you ever had bug reports rejected? – From TestHuddle
Spend some time, join the discussion and have your voice. Trust me, you will learn great new ideas from there.
Around the blogs:
How to practice software testing
10 Ways To Initiate Change In An Organisation That Doesn't Want To Change
5 Steps to Create Good User Interview Questions
Traditional Test Will Be Dead Soon
To The Hiring Managers and Recruiters (of Software Testers)
AskTester Update: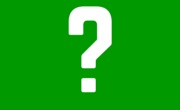 I had an Interview with Pradeep Soundararajan an expert in software testing in which Pradeep shared his experience in software testing and his new journey as an entrepreneur.
There are also some other interesting questions raised at AskTester:
What will you do when you can't find anymore bug?
Why software testing is often viewed as low-grade when comparing with software development?
Way to start to learn automation
How to improve yourself as a tester
Small challenge: How you describe "software testing" to your Grandmom?
Is that all for Software Testing Report for August, 2015?
No, I'm not done yet.
Before you leave, there's a special event you should be looking forward to in this September. It is:
StarWest Software Testing Conference – September 27 – October 2, 2015

STARWEST is the premier event for software testers and quality assurance professionals—covering all your testing needs with 100+ learning and networking opportunities:
Keynotes featuring thought-leaders in quality assurance and software testing
In-depth half- and full-day tutorials
Conference sessions covering major testing issues and solutions
Enjoy complimentary bonus sessions
Pre-conference training classes
The Expo, bringing you the latest in testing solutions
Networking events including meeting the speakers, the Test Lab, and more!
Read more about the event here: http://starwest.techwell.com/
That's all for Software Testing Report in August.
Oh, by the way, if you don't see your posts here, it probably means I have missed your good stuff. Feel free to comment right below to tell me what I missed.
Also, if you are doing really hard to create something cool for testers to read, give me a heads-up at thanh[at]asktester.com, I'll consider adding it into next month report.
Like what you read? Subscribe now! The Monthly Software Testing Report will be sent to your inbox.