Hey there,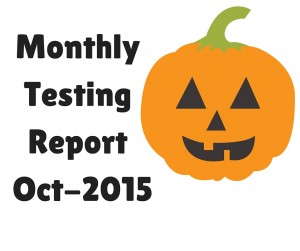 I'm very happy to be here again in October Software Testing Report to tell you great stories, events happened around the world.
Last month, there's a reader contacted me and asked me about how much effort for me to prepare such report. Well, it often takes me one or two days to preview and consolidate the news, articles before publishing. I know that that's considerable amount of time for such a free report. To be honest, I'm not 100% sure how much my monthly testing report provides values to you because I haven't received much feedback from you.
So if you have any ideas, comments or things to tell, I would love to hear that. Comment right below this post or just send me an email at thanh[at]asktester.com.
Anyway, let's jump right into this month report.
Takeaways
Testing Trapeze Magazine: Issue #11 for October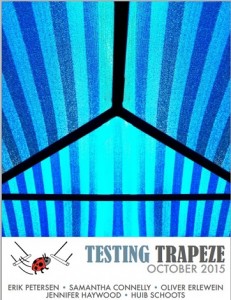 Testing Trapeze not only put on new clothes, they also released the Issue#11 for October. Below are articles you can find in this number:
Where to start as a technical tester – Jennifer Haywood
Testing, Dream Jobs, and Soup – Erik Petersen
KWST 2015 – Oliver Erlewein
Tyro's Robotics Challenge – Samantha Connelly
How I became a Rapid Software Testing Trainer – Huib Schoots
Testing Circus Magazine: Edition #10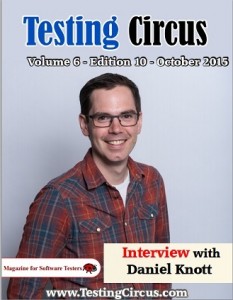 Here are some insights in this Edition #10:
Being Bold as a Tester – Lisa Crispin
A Fake Tester's Diary
How to Test: Writing Kick-ass Defect Report – Mike Talks
Interview with Daniel Knott by Srinivas Kadiyala
Building A Better Mobile App with the Right Testing Strategy – Kapil Saxena
The Digital Test Center of Excellence – Wolfgang Platz
Inclusive Design Really Is for All of Us – Michael Larsen
Book Worm's Corner
New NeoSense With Easy-to-read Reporting
Perfecto Mobile Expands Focus To Digital Experience
SOASTA Announces CPI To Measure Website Performance
Professional Tester Magazine: Quality At Speed
Digital ambition and its impact on testing in Europe
Take a step back – mobile testing
Manage risk by playing it SAFe
Risk-first development and testing
Reactive automation as the key to continuous delivery
Testing Talk with Paul Gerrald for a new model of testing
Software Testing Events
EuroSTAR Software Testing Conference 2015: From Nov 2 – Nov 5 , 2015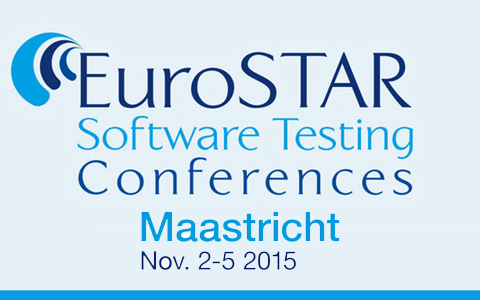 In case you don't know, EuroSTAR is considered as the largest software testing conference in Europe. This year, the conference's venue is in MECC in Mastricht, Netherlands. This year's theme is "Walking the Testing Talk" where practical advice, real-life experience are shared.
Key topics:
TRENDZ 2030 with Richard van Hooijdonk
Kanban Testing and Lego With Kristoffer Nordström
Test Automation: The DevOps Achilles Heel with Jeffery Payne
Growing From a Reckless Bughunter to a Stakeholder Conversationalist with Rikard Edgren
Wild West Security – Paco Hope
Note: You are late for this conference when you're reading this but there's a good news for you. You can prepare for next year and win free ticket to join this conference next year by joining competitions. Look out for EuroSTAR competitions
Around the blogs:
AskTester Update:
I'm proud to say that October was a good month with me and AskTester. I published two posts:
One is where I shared my best online resources to learn software testing and the other post is Monthly Testing Report for September.
These two posts took me more time to write because I would like to put more effort and to commit to write useful articles for readers only. So if you like these two posts, please fee free to share them with your friends too.
Also, some of interesting questions were asked on AskTester community. Check them out if you have the same problems like askers or if you have the solutions to their problem and would like to share.
That's all for testing report for October. See you again in next month report!
Like What You've Read?
Subscribe now to be updated on Monthly Software Testing Report.